Decorate Your Venue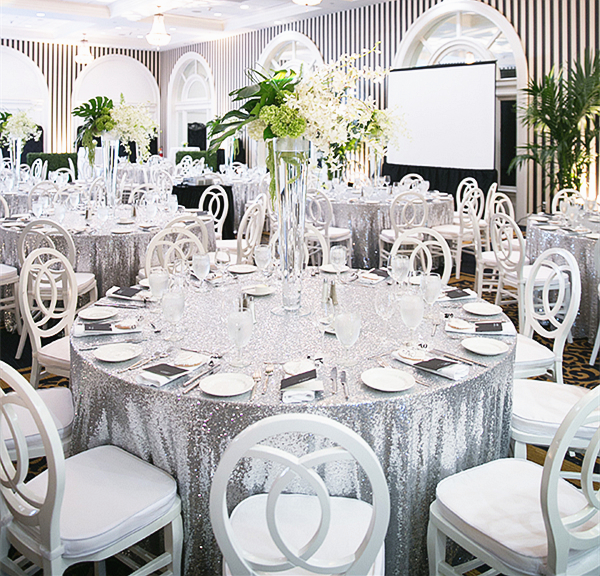 Decorate Your Tables
Table decor can have a huge impact on the overall look andfeel of your venue.
For the biggest impact, consider the size of your venue. If it has high vaulted
ceilings, aim for large, dramatic decor. Otherwise, it may get lost in the room.
Your centerpieces don't have to be expensive to be dramatic. Buy some sequin
tablecloth, sparkly your wedding.
Creatively Display Your Food
You spent a lot of money on that food. A. Lot. Have it serve double duty as
decor. Make sure tha t you display your food in a way that incorporates your
theme. For modern weddings, use sleek plates, loads of stainless steel and glass
accents, and straight-as-a-pin arrangement of dishes (the type As are salivating
right now, right?). For more rustic affairs, bring the outside in by using wood,
grasses, and stone to use as pedestals and decor for your buffet tables.