Description

DIY beaded belt​ light up your wedding dress

Find a Sash for Your Wedding Dress

How to Choose Your Wedding Vendors
SIZE: The tablecloth size is 225x335cm(90x132inch)
★★ This Tablecloth has sequins all over perfect for any party, wedding, or just for fun.
Lovely sequin Tablecloth are perfect for adding a touch of glamour to your event or wedding. ★★
If you have any question, please just contact us.
Please check out other listings, All kinds of rosette tablecloth available!
Thank you for visiting our website and hope you have a nice day.
Some girls like to put some of the sparkly little decorations on a simple
dress, as the clothes of the ornament. We can also DIY a beaded belt,
make your wedding dress chicdazzling instantly. Let us take a look at
how DIY beaded belts!


Material

、
Step 1: prepare the belt
Select the desired length grosgrain ribbon. My belt is 270 centimeters
long, because I want to put it in the waist, but you can get a little short.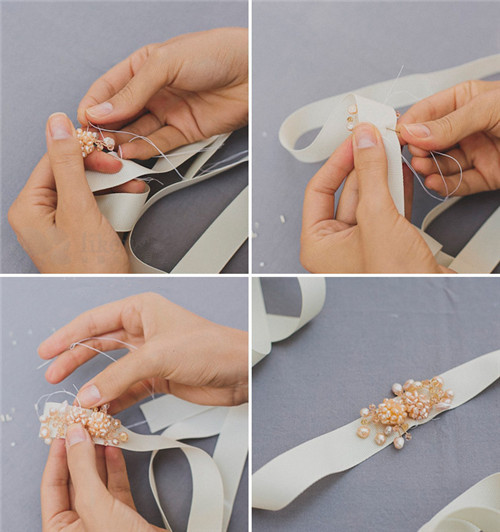 Step 2: string beads
Pease think about the shape before stringing the beads. choose
different size of beads to make some special tricks.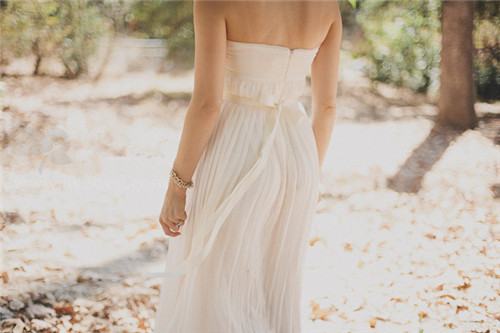 Step 3: tied to the waist
A wedding sash with your waist, and tie a beautiful butterfly knot!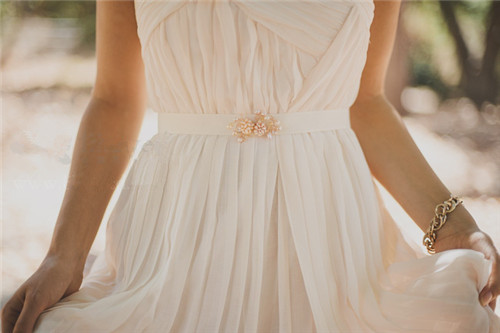 An exquisite wedding decorations is essential, crystal beads around
his waist, crystal clear, must be the focus of the audience.

A wedding dress without a little extra dazzle just doesn't seem finished, does it?
Wedding dress sashes are a huge trend right now. They completethe effect of
your dress, while also complementing your other accessories. Here are a few tips
on how to pick the perfect sash for your wedding dress.
Watch the proportions.
If you are wearing a knee or tea-length dress, consider a thinner sash. As you can see
from the example above, a wide or elaborate sash would have looked out of place and
distracted from the dress. This wide and dramatically bejeweled sash (below) would
to length, it can also apply to t he overall designof the dress. This very delicate silver

bow belt (below) wouldn't look rightpaired with anything overly-complicated. It would
getlost on a frillybeautiful dress. Pairing it with a sleek sheath (long or short) ensures
thatboth the dress and the sash will have equal time in the spotlight.
Juxtapose interesting textures.
You don't want your sash to overpower your wedding dress, but you do want it to get
noticed. Make sure that you pick materialsand designs that will stand out from the
fabric of your wedding dress, while still coordinating with it. For example, this crystal
and pearl starburst pattern (below) would go well with a lace trumpet gown that
otherwise doesn't have much embellishment.
When in doubt, go for sparkle.
In our regular, non-wedding planning lives, we would never go for something as
crystal-encrusted and ultra sparkly as some of these sashes. But because they
are sitting against the backdrop of an equally once-in-a-lifetime gown, this is an
exception. Make sure to check ou t how sparkly sashes catch in the light, and
make sur e to try on a variety of styles and designs with your dress. That sash
that looks too over-the-top in the case will probably seem just right when it's on!
Yes, you can wear these again.
Some sashes also can double as really cool headbands (you can even go for this option
on your wedding day, if you don't want to wear a veil). Pick styles that are a little
thinner and ones where the beading doesn't run the entire length of the sash.
The right vendor can make a significant difference in the quality of your wedding.Before
this statement makes you freak out, the "right" vendor is different for everyone. It's a
combination of personality, budget, style, and value–all of which is unique to each bride.
Here are some helpful tips to finding the right one for you!
Have a fluid relationship with your budget line items. When you started wedding planning, you
probably assigned dollaramounts that you thought were reasonable for each line item. Nowthat
you've started meeting vendors and shopping, like wedding dress, wedding sashes, sequin
tablecloth, sequi n backdrop. You have probablyrealized some of those amounts may not be
feasible. Develop a fluid philosophy with your budge t based on your priorities. If that
photographerthat you adore is way more than you thought, look for ways to adjust yourbudget
before you completely rule them out. Perhaps you don't need an expensivedress, or you can
borrow accessories and shoes from friends.Of course, the bottomline of your budget is important,
but find ways to work within it to allow yourself to work with the vendors you feel passionate about.
What's the value?
Don't dismiss the value of what each vendor is offering you simply becausetheir price tag is large
than other vendors. Perhaps they are offeringmore time, more products, or additional features that
will save you valuabletime and money later. Make sure you fully understand what they are charging
you for, and if the overall package is something you'd appreciate, make sure to consider it.
Personality definitely counts.
It doesn't matter if she is the best wedding planner in town, if youfind her insufferable, keep looking.
While you won't have sustained contactduring your planning with some of your vendors (such as your
caterer), othervendors will require a lot of communication. Make sure yo u genuinely enjoy being around your photographer, planner, and DJ (because if you find your DJ annoying, so will your guests).
Communication is key.
While you shouldn't expect instantaneous communication(these vendors are working with other brides,
after all), each vendor meeting should be relatively easy to schedule and questions answered within a
reasonable amount of time. Ifyour photographer had to cancel your initial meeting several times and
takes days to reply to your emails, move on. There are plenty of qualified and talented vendors who are
able to balance excellent work with professional communication skills.
Learn more: www.soardream.com